Spring Reins of Life
(347) 886-2798
Three Bridges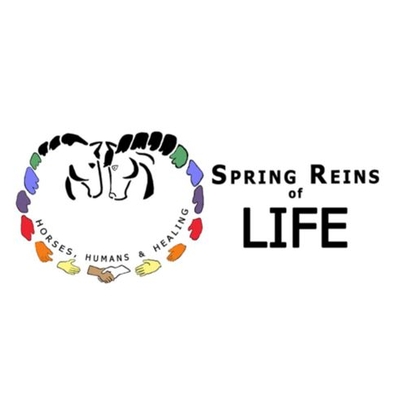 Spring Reins of Life is dedicated to promoting psychological healing, emotional well-being and personal growth using the skills of mental health professionals and the guided assistance of horses. For thousands of years, there has been a unique bond between humans and horses, it is our mission to enhance and leverage this bond to reach those individuals who are suffering from the effects of trauma, loss, drug addiction, and/or the combined stressors and obstacles set forth by either circumstance or societal confines.
The primary populations that Spring Reins of Life works to serve are At-Risk Youth, Military Veterans and their Families, and Bereaved Children.
Operation HORSE: Equine Assisted Services for Military Veterans
Horses Offer Combat Veterans A Place to Find Present Moment, Mindfulness, Re-built Trust and Develop Personalized Coping Skills —Without Having to "Talk About It"…
Coming HOME: Equine Assisted Services for Military Families
Military Veterans and/or Family Members
Equine Assisted Psychotherapy (EAP) for Childhood Bereavement and Grief Counseling
Horses can provide a safe and neutral environment to process grief. In their "herd" we are heard and allowed to just "BE" present with the emotions we are experiencing without any judgment.
EAP for At-Risk/Disadvantaged Youth
Animal Assisted Therapy is proving to be a potent treatment modality suited for at-risk or disadvantaged youth. Studies have shown that spending time with a domesticated animal can reduce levels of stress and hyper-arousal. Far from being haphazard these practices are focused and intentional and produce marked positive results.
Hunt Cap Farms, Three Bridges, NJ
Age Groups

Children
Adolescents
Adults

Community Services

Basic Needs / Assistance

Health Services

Behavioral / Mental Health

Treatment Services

Outpatient Services

Payment Options
Last Updated: 01/21/22