Safe Communities Coalition of Hunterdon & Somerset, NJ
(908) 782-3909
Flemington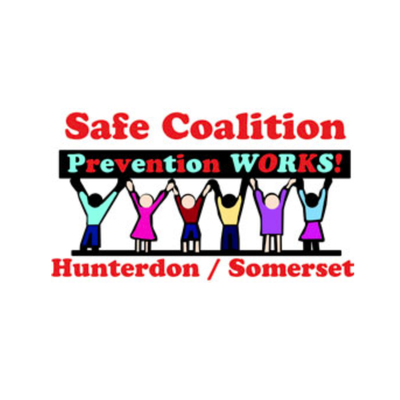 Through wide spread community collaboration, environmental change, and community education in Hunterdon and Somerset counties, we will address areas of concern including, but not limited to, reducing Rx drug abuse across the lifespan, underage drinking, tobacco, marijuana, and other drug use.
Vision: To live in a Safe and healthy community by eliminating drug use, underage drinking and prescription drug abuse.
What We Do:
Education:'Know the Law'
'Parent's Who Host Lose the Most' Campaigns
Adult and Youth Coalition Meetings
Safe Homes Directory
Community Prevention Programs
Advocacy for Policy Changes
Environmental Strategies to improve the health of our counties
Community Events
Reliable Knowledge on Trends
Collaboration with Legislators, Law Enforcement, Parents and Businesses
Drug-Free Communities Success Stories:
Could you imagine what life would be like if Hunterdon and Somerset Counties were drug-free communities, free of the risks of underage drinking problems and drug abuse?
That is the goal of Safe Communities Coalition. Some of the successful strategies of the Coalition have been to make environmental changes:
Private Property Ordinance enactment has increased from 8% to 33%
The first Permanent Prescription Drug drop off box was installed in Flemington, collecting over 500 pounds of Rx drugs since October 2011, therefore reducing availability on the street.
Other successful campaigns such as 'Know the Law' partnered the Coalition with local liquor stores.
A very active Youth Coalition has created PSA's for schools.
The mobile truck advertises positive messages for teens, indicating that most kids DON'T drink.
Last Updated: 09/13/18