Partnership for Maternal & Child Health of Northern New Jersey (PMCHNNJ)
(973) 268-2280
Newark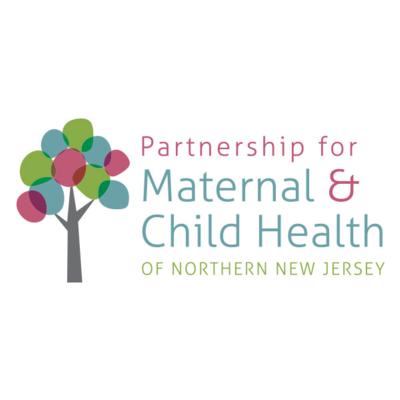 The Partnership for Maternal and Child Health of Northern New Jersey, Inc. is a non-profit 501(c )(3) organization of health care professionals and consumers dedicated to providing education and increasing community awareness by facilitating collaboration among the private sector, the public sector, and maternal and child health care providers for the delivery of high quality coordinated maternal and child health care.
Our mission is to meet the healthcare needs of women, infants and children in NJ while coordinating education, outreach and advocacy through regional planning and collaboration. The consortium conducts extensive community outreach and educational programs for the consumers and health care providers in the state of New Jersey.
The mission of the Partnership includes the following:
To gather, analyze, interpret and report data, identify needs for the development of a regional plan that contributes to the improvement of the maternal and child health needs in the region.
To decrease the disparities in healthcare outcomes between different socioeconomic and racial groups and eliminating the barriers to health care services for women and children.
To foster interdisciplinary communication, education and collaboration for the care of woman and children in the region.
To intensify efforts toward the improvement and prevention of adverse maternal and child health outcomes by addressing community risk factors.
To maintain a total quality improvement program relating to maternal and child health service within the region.
To secure multiple funding resources related to maternal and child health.
Partnership MCH conducts awareness programs within the community through a variety of ways including small group discussions, special events, health fairs and consumer focused newsletters written in English and Spanish.
The Partnership was a merger of three state child and maternal health consortia in 2012. The Partnership serves as the lead-planning agency for maternal and child health services in Northern New Jersey, under the licensure from the New Jersey Department of Health.
Public Service Announcement: Reasons Teens Use Drugs and Alcohol
Programs:
Eligibility
The Partnership serves individuals living and working in Bergen, Essex, Hudson, Morris, Passaic, Sussex, Union, and Warren Counties.
Age Groups

Children
Adolescents
Adults
Seniors

Community Services

Basic Needs / Assistance

Community

Education

Employment / Training

Family & Support Services

Health Services

Behavioral / Mental Health

Crisis / Safety

Intellectual and Developmental Needs

Treatment Services

Outpatient Services

Payment Options
Language Spoken
Areas Served

Bergen County
Essex County
Hudson County
Morris County
Passaic County
Sussex County
Union County
Warren County
Last Updated: 04/20/23