New Jersey Traumatic Brain Injury (TBI) Fund
(888) 285-3036
Mercerville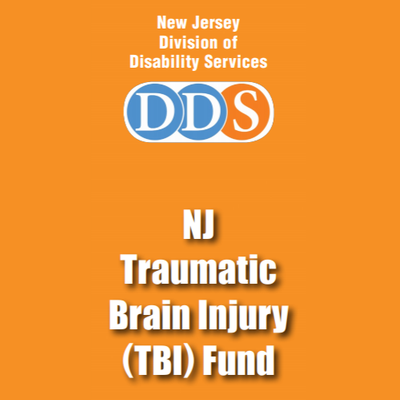 New Jersey Traumatic Brain Injury (TBI) Fund. The TBI Fund is designed to assist individuals of any age to afford TBI-related services to help with recovery, maximizing their independence and quality of life. Assistance includes paying for home modifications, assistive technology equipment, therapeutic and neuropsychological services, physical, occupational, and speech therapies. These services are covered when insurance, personal resources, or other public programs are not available.
Traumatic Brain Injury
To qualify for the Fund, an individual must have sustained a traumatic brain injury; defined as an injury to the brain caused by a blow or jolt to the head or a penetrating head injury/neuro-trauma that disrupts the normal brain function, where continued impairment can be demonstrated. This definition does not include dysfunction caused by congenital or degenerative disorders, birth trauma, acquired brain injuries (stroke, aneurysm, etc.), or injuries caused by other circumstances.

Liquid Assets
Liquid assets include checking accounts, savings accounts, CDs, stocks, and bonds. The Fund does not consider your primary home or your primary vehicle as "liquid assets," nor do we consider your IRA or 401k, unless you are of retirement age.

Services and Supports
The Fund will consider supports and services that are related to your brain injury. These may include but are not limited to:
Home modifications
Service coordination
Assistive technology
Cognitive therapy
Neuropsychological services
Pharmaceuticals
Physical, Occupational, and Speech Therapies
Application for the TBI Fund
You may download and print a TBI Fund application and the supporting medical documentation forms necessary for the application, if you need additional assistance, contact DDS at 1-888-285-3036 to request that they be mailed to you.

Upon receiving your completed application and supporting medical documentation, TBI Fund staff will assign a case manager who, together with you, will develop a support plan to assist in determining your needs. Your support plan will be reviewed by TBI Fund Staff and the Review Committee. You will then receive a letter from DDS notifying you of the decision.
| | |
| --- | --- |
| Eligibility | The TBI Fund gives New Jersey residents of any age who have survived a traumatic brain injury the opportunity to access the brain injury-related services and supports they need to live in the community. Fund recipients must: Provide medical documentation of a traumatic brain injury (TBI) Have liquid assets of less than $100,000 Be a resident of New Jersey for at least 90 consecutive days |
| Community Services | Legal / Advocacy |
| Health Services | Intellectual and Developmental Needs |
| Areas Served | |
Last Updated: 03/22/21