Hunterdon Art Museum
908-735-8415 ext. 116 or 119.
Clinton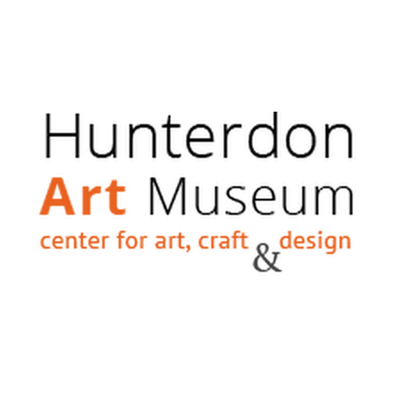 Artistic Expressions – An Open Studio for People with Special Needs since 1990
We will set you up with what you want to do:
DRAWING, PAINTING, PRINTMAKING, COLLAGE, CLAY, MOSAICS, WEAVING, PHOTOGRAPHY, ANIMATION, JEWELRY, PLASTER, WIRE SCULPTURE, WOOD WORKING
Each semester ends with a celebration and an exhibition of all the work you've made that term.
Artist Jim Pruznick leads this open studio class for adults and teens with developmental disabilities, in which art making topics are tailored to new and returning students, and include drawing, painting, sculpting, mixed media, and fiber arts. What do we mean by "open studio?" Open studio means it's all about choice. Our students are presented with a variety of materials and are encouraged to express their own vision in this fun, supportive class. The instructor presents the materials and how to use them; but the students are in charge of making their own art – they make all the creative choices.
"Artistic Expression" is an art class with creative, therapeutic and social objectives. We think art is good for you – building skills, dexterity and self esteem. If you think that art is good for you too and would like to learn more, please give us a call in the Education Department 908-735-8415 x. 119. Registration is now open HERE.
Scholarships Available for Artistic Expressions Class
The Hunterdon Art Museum is now offering 5 full scholarships to its Artistic Expressions class for adults with developmental disabilities this Winter 2018. Scholarships were made possible through funding from Janssen Pharmaceuticals, Investors Foundation and donations by generous individuals.
Scholarships are available on a first-come, first-served basis. To qualify, just complete the application available here or call HAM Education Coordinator at 908-735-8415. Deadline to apply is Tuesday, January 2nd.
We are offering two Artistic Expressions classes for ten consecutive weeks this Winter semester: a Tuesday class beginning January 16 or a Thursday class starting January 18. Both begin at 6:30 p.m., and scholarships can be used toward either class.
Art with Heart – New class for ages 10 – 16!
Art with Heart is the Hunterdon Art Museum's newest class for individuals with special needs. This class is designed for ages 10 – 16. The class structure is similar to our Artistic Expressions class; it is an open studio style program that will allow students to explore and learn about a medium of their choosing. Mediums could include: DRAWING, PAINTING, PRINTMAKING, COLLAGE, CLAY, MOSAICS, WEAVING, PHOTOGRAPHY, ANIMATION, JEWELRY, PLASTER, WIRE SCULPTURE, WOOD WORKING.
If you are interested in learning more about this class please call the Education Department at 908-735-8415 ext. 119. Click here to get more details on this class or to register!
Tours & Art Activities for Individuals with Special Needs
Hunterdon Art Museum offers group tours of our exhibitions with or without a related art activity. Tours can be customized to meet your groups special needs. Contact the Education Department, 908-735-8415, to learn more about our tours for individuals with special needs or to book your date.
If you have a group of adults with special needs looking for a fun outing, the Hunterdon Art Museum has just what you need! We can provide your group with a hands on art making activity in our studios. We can accommodate groups of 20 adults, not including chaperones. Tours and activities can be booked for weekdays or evenings, contact the Education Department to learn more, 908-735-8415 ext. 116 or 119.
Age Groups
Community Services

Arts & Recreation

Community

Education

Health Services

Intellectual and Developmental Needs

Payment Options

Scholarships / Financial Aid
Self Pay

Areas Served
Last Updated: 03/07/18