Cornerstone Family Programs Intoxicated Drivers Resource Center (IDRC) for Warren County
(973) 777-2048
Morristown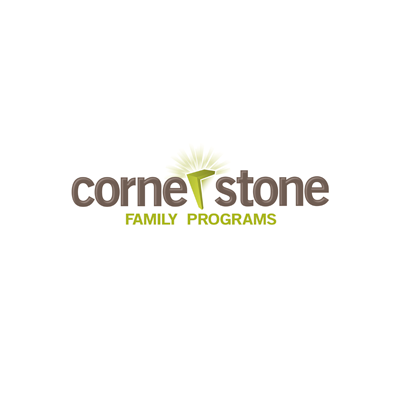 What is IDRC?
The Intoxicated Drivers's Resource Center is a 12 hour education for prevention program that is mandated for all person's convicted of a first, third or multiple Driving Under the Influence (DUI) offense. Attendance is mandatory as class participation takes the place of jail time. Jail time cannot be substituted for IDRC participation. Person's convicted of a second offense and sentenced to 48 hours will be scheduled to complete their program in Passaic County at the regional IDRC center. Questions on the 48 hour program should be directed to: 973-777-2048.
Where will I attend?
A person is scheduled to attend the 12 hour IDRC program in their county of residence, regardless of where the offense took place or where an individual was convicted. A person will be scheduled to attend their 12 hour class based on the address that was provided to the court.
Directions to the Morris County IDRC
Cornerstone Family Programs is located at 62 Elm Street, Morristown, NJ.
Scheduling
The Intoxicated Drivers Resource Center (IDRC) does not do original scheduling. The Intoxicated Drivers Program (IDP) in Trenton is responsible for scheduling each client. Clients will receive a scheduling notice in the mail at the address given to the court. This process can take 4-6 weeks. For questions about original scheduling, please call 609-588-7354. Clients are allowed one reschedule before going into noncompliance. Reschedule questions should be directed to the rescheduled desk at 973-538-5327. Class walk-ins are not accepted.
Fees
The class fee is $264.00, payable on the first day of class. This class fee is in addition to all other fees and has not been previously paid. We do not accept fees in advance and do not offer payment plans. A receipt is given regardless of how a payment is made (in Morris County, we accept money orders, certified checks, Master Card or Visa credit cards only; in Warren County, we accept money orders or certified checks only).
Duration
IDRC runs for 12 hours over a two day period. Class runs from 9:00 am -- 3:15 pm both days; class days vary by county. Clients must attend both days consecutively to fulfill their legal requirements
Format
Class lectures, activities, and paperwork are all conducted in English. Please call the reschedule desk before your scheduled class if you need a Spanish speaking class or have other issues that will affect your class participation.If you are handicapped or otherwise disabled, please call ahead so we can arrange accommodations for you.
What happens if I do not attend the IDRC?
Attendance to the IDRC is a legal mandate. If a person does not attend the class, a noncompliance is filed that could result in jail time, additional license suspension, and a referral back to the IDRC.
Lunch
You must bring your lunch with you. Ordering in, having food delivered, and/or leaving the premises are direct violations of IDRC protocols. Violations of these protocols will result in immediate dismissal from class, a reschedule for another class session, and a possible noncompliance to the court and Motor Vehicle Commission (MVC).
Can I get my license back before I take the class?
If you are in good standing (i.e., fines paid and/or current, not previously scheduled to attend the class, you can get your license reinstated before taking the class. If you do not attend the class when scheduled, your license will remain suspended or will be re-suspended until you have completed the class.
Electronic devices
The use of all electronic devices (cell phones, iPods, iPads, MP3 players, cameras, etc.) is strictly prohibited in the Cornerstone Family Programs building during IDRC class times. Any violation of the electronic device policy will result in immediate removal from class, a reschedule for another class session, and a possible noncompliance to the court and MVC.
Multiple Offenders
If you are a multiple offender with a ten year license suspension, you must contact the IDRC within your last year of license suspension to make arrangements for a multiple offender report to be submitted. You will not be able to get your license back without this report.
| | |
| --- | --- |
| Age Groups | |
| Health Services | Behavioral / Mental Health |
Last Updated: 12/20/17