Community Prevention Resources of Warren County, Inc.
(908) 835-1800
Washington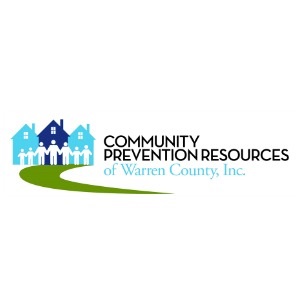 Community Prevention Resources of Warren County, Inc. (CPRWC) is a non-profit agency in Washington, NJ, dedicated to building a safe, healthy, drug-free Warren County. Our educational services promote the wellness and safety of individuals and families of our community.
We serve the community by offering a comprehensive selection of the most current educational programs and an extensive information resource center, offering a variety of free materials that address issues of substance abuse (ATOD), internet safety, bullying, mental health, driving safety, general health and other current topics. We are an affiliate of the New Jersey Prevention Network (www.njpn.org) whose primary mission is to decrease substance abuse in the state by developing and implementing effective prevention programs. Our dedicated and professional staff is here to serve you with the highest level of integrity.
Programs and Classes:
Children:
Underage Drinking Prevention News
Drug Free Communities
Forest Friends, BABES
Footprints for LIFE
Other Services:
CPRWC is outsourcing it's Substance Abuse Assessments. Evaluating clients is essential to placing them in appropriate treatment programs. The assessment tools include the Alcohol Screening Inventory (ASI) & the Substance Abuse Subtle Screening Inventory (SASSI), two extensively researched tools used to assess clients.
Eligibility
Referrals are accepted from Warren County Probation, Domestic Abuse & Sexual Assault Crisis Center (DASACC), the Division of Youth and Family Services (DYFS), school districts, other agencies in Warren County and the general public. CPRWC has a long-standing reputation in the community for providing quality education, outreach, counseling and prevention programs. The cost for the evaluations is $200. Consumers receiving State/County assistance are eligible, but not guaranteed sliding scale fee. Please inquire upon registration. All referrals are welcome. To schedule an appointment please call 908-835-1800.
Age Groups

Children
Adolescents
Adults

Health Services

Behavioral / Mental Health

Crisis / Safety

Treatment Services

In-Community Services

Payment Options

County Funding
Low Cost / Donation
Self Pay
Sliding Scale / Payment Plans

Language Spoken
Last Updated: 05/06/19