Community Health Law Project
(973) 680-5599
South Orange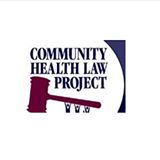 To provide legal and advocacy services, training, education, and related activities to persons with disabilities and, in certain issues, to organizations representing their interests, with an emphasis on those most vulnerable and needy.
Founded in 1976, the Community Health Law Project is a statewide nonprofit advocacy and legal services organization. Originally designed to deliver legal and advocacy services to the increasing number of people with mental illness leaving institutions and living in the community during the late 1970s, CHLP has expanded its innovative service model to include people from nearly all disability groups–those with developmental disabilities, visual impairments, physical disabilities, and people living with HIV/AIDS.
CHLP's Areas of Expertise
Public entitlements (Supplemental Security Income, Social Security Disability benefits, county and municipal Welfare, emergency assistance, food stamps);
Medicaid, Medicare and other health insurance benefits, as well as fee-for-service and managed health care disputes;
Housing advocacy (habitability and landlord-tenant issues);
Consumer law (debt collection, bankruptcy, contracts);
Family law (child support, visitation, domestic violence);
Discrimination (housing, employment, education, and public accommodations);
Barrier-free accessibility;
Advance directives and living wills;
Outreach and support for persons with disabilities;
Systems coordination (information, linkage and referral); and
Training, counseling, and technical assistance.
LOW COST FEE-FOR-SERVICE LEGAL SERVICE PROGRAM
The Board of Trustees of the Community Health Law Project (CHLP) has approved the initiation of a low cost Fee-for-Service legal service program to assist individuals living with disabilities and their families. The program will have a sliding fee scale ranging from $125 to $175 per hour, or in certain specific instances a flat fee. The program will have an income eligibility limit of 325% of the Federal Poverty Level (FPL) which, in 2016, is $38,610 for an individual and $78,975 for a family of four. There will also be an asset limit of $100,000, excluding the value of their residence and certain other property.
For 40 years, the CHLP has provided free civil legal services to individuals whose income is no greater than 250% of the poverty level. The organization will continue to do so for many clients living with disabilities. In 2016, that means for an individual, CHLP's income limit is $29,700; for a family of two, $40,050; a family of three, $50,400; and for a family of four, $60,750.
The staff of the CHLP will offer assistance in a number of different areas of civil law including Social Security, health insurance coverage reduction and denials, wills, advance directives, special education, special needs trusts, as well as other common civil law cases.
ACCEPTING NEW CLIENTS UNDER A DIVISION OF DEVELOPMENTAL DISABILITY CONTRACT
The Law Project is very pleased that once again its attorneys and advocates can provide legal and advocacy assistance to individuals and families in the community who are receiving services from the Division. The Law Project has provided representation to residents of New Jersey for forty years through its five regional offices and four satellite offices.
Attorneys and advocates will provide representation and brief service in many civil law issues and in entitlement cases. Assistance will be available in areas including:
Housing advocacy such as landlord-tenant disputes;
Public entitlements, including eligibility for SSI, SSDI, public assistance, and food stamps;
Medicaid, Medicare, and other healthcare issues such as managed care disputes;
Child support, visitation, domestic violence;
Barrier-free accessibility, American with Disabilities Act and New Jersey Law Against Discrimination matters;
Surrogate decision making issues including wills, living wills, advance directives, powers of attorney, and uncontested guardianships (also limited guardianship and conservatorship).
Inquiries seeking assistance may call one of our local offices:
Essex - 973-680-5599 (Covers Warren county residents)
Union - 908-355-8282 (Covers Somerset county residents)
Hudson - 201-630-6201
Monmouth -732-380-1012
Ocean -732-349-6714
Mercer - 609-392-5553 (Covers Hunterdon county residents)
Burlington - 609-261-3453
Camden - 856-858-9500
Atlantic - 856-858-9500
Eligibility
Eligibility for Service: Disability. CHLP assists individuals with mental health, developmental, physical, and visual disabilities; people living with HIV/AIDS and their families; and, in certain issues, organizations that serve people with disabilities. Residence. CHLP assists people who live "in the community." Eligibility for services varies by county of residence as determined by CHLP's funding sources. Income. CHLP represents low-income individuals who are unable to afford the services of private attorneys. Counseling, referral, and additional program services are available to others according to the terms of CHLP's service contracts and grants.
Age Groups

Children
Adolescents
Adults

Community Services

Employment / Training

Family & Support Services

Legal / Advocacy

Health Services

Behavioral / Mental Health

Intellectual and Developmental Needs

Medical

Payment Options

Low Cost / Donation
Self Pay
Sliding Scale / Payment Plans
State-Public Contracted Service

Areas Served
Last Updated: 07/25/19