Collaborative Support Programs of New Jersey, Inc. (CSPNJ)
(732) 780-1175
Freehold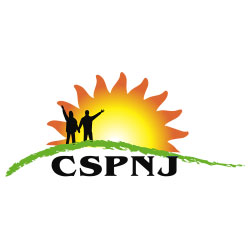 Collaborative Support Programs of New Jersey, Inc. (CSP-NJ) is a private not-for-profit organization. The agency is directed, managed, and staffed through the collaborative efforts of mental health consumers, survivors, and non-consumers.
CSP-NJ strives to provide individualized, flexible community based services that promote responsibility, recovery, and wellness. This is done through the creation and administration of self-help centers, supportive housing, advocacy, and entrepreneurial programs for adults with mental health issues and other special needs.
Supportive Housing
Supportive housing service's mission is to create an environment of hope that embraces the concept of wellness and recovery. Support services are designed to provide people who have been diagnosed as living with a mental disorder the opportunity to live in the community in various housing settings where mobile support services are provided.
Financial Services
CSPNJ's Financial Services are designed to promote financial stability, consistent with the concepts of empowerment, personal responsibility and recovery. They are also designed to move people from financial devastation and poverty, to financial well-being and independence with the concepts of budgeting to save, save to invest, controlling debt and building wealth through investing and asset accumulation strategies.
Wellness and Recovery Institute
The Institute for Wellness and Recovery Initiatives of CSPNJ provides innovative, state of the art services aimed at creating and enhancing wellness and recovery. Through our many activities, we assist organizations in developing a workforce and service system grounded in a recovery and wellness orientation, and help individuals pursue their own paths towards wellness.
Self-help Centers
CSPNJ's Self-help Centers are designed to empower mental health consumers to realize a lifestyle centered on wellness, a balanced state of social, spiritual, mental, emotional and physical health.
CSPNJ oversees the operation of 22 community based peer run centers, including three on grounds Self-help Centers at the State Hospitals (Ancora, Trenton and Greystone).
Supported Employment
CSPNJ's supported employment program follows the Individual Placement and Support (IPS) model of supported employment. All supported employment services offered are individualized and tailored to each person's unique employment goals.
Homeless Support Services
CSPNJ has recently developed several Homeless Support Partnerships wherein services are provided in several counties to individuals who are both homeless and high service utilizers.
Eligibility
Adults over age 18 with a major mental illness.
Community Services

Basic Needs / Assistance

Employment / Training

Treatment Services

In-Community Services

Payment Options

State-Public Contracted Service

Language Spoken
Last Updated: 01/20/22