Coalition for Health & Safe Communities Warren County
(908) 689-1000
Washington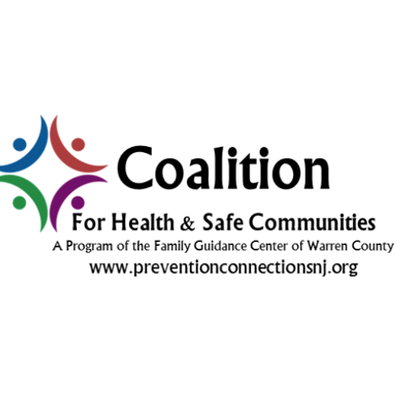 The Coalition for Health & Safe Communities, a program of the Family Guidance Center of Warren County works to create healthy and safe communities that are free from substance abuse, addiction and related issues among people of all ages throughout Warren County.
The coalition is made up of professionals from multiple disciplines and parents who have a passion for the prevention and treatment of alcohol, tobacco, and other drug abuse problems. Together they make up five different committees: Steering Committee, Underage Drinking, Illegal Substances, Prescription Medications, and the Data Work Group.
Monthly Coalition meetings are held at the Family Guidance Center, 492 Route 57 West, Washington, NJ 07882 on the fourth Monday of each month at 9AM.
If you are interested in joining the Warren County coalition, contact Jenna Stoner at [email protected]
View Flyer for additional information
Community Services

Community

Health Services

Behavioral / Mental Health

Crisis / Safety

Intellectual and Developmental Needs

Medical

Areas Served
Last Updated: 03/12/19