Clarity Treatment Center
(732) 442-3535
Perth Amboy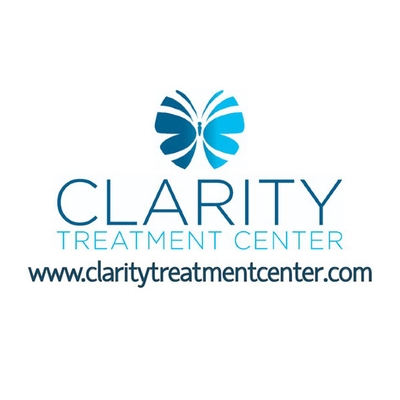 Clarity Treatment Center is a comprehensive and compassionate outpatient treatment center for adults seeking treatment on addiction, alcoholism, and co-occurring disorders. Conveniently located on the first floor of the probation office of downtown Perth Amboy NJ.
Clarity's diverse team of clinicians specializes in many different areas of alcoholism, drug addictions, and co-occurring disorders. The client and clinicians together formulate and implement a plan of treatment.
Co-Occurring
A trained mental health clinician and psychiatrist will address the coexistence of both a mental health disorder and substance use disorder within the client. The client will attend a one-hour psychiatric evaluation to determine the need for co-occurring services.

Intensive Outpatient Services
Intensive outpatient programs (IOP) are treatment programs used to address addictions while allowing the client to continue with their day-to-day lives. IOP treatment consists of 3 hours of group treatment per day for 3 days a week, and 1 individual session per week.
Individual Counseling
Clients will work one-on-one with a trained mental health clinician in a nurturing, confidential, and culturally competent environment. The client will meet with his/her clinician for 45 minutes one time per week.
Group Counseling
Clients with similar issues or concerns will meet as a group with a trained mental health clinician to discuss those issues. The group will meet for 1½ hours on various days.
Our goal at Clarity Treatment Center is to assist individuals who are struggling with addiction to reclaim their lives and build a brand new future.
The key to success is helping individuals reclaim their lives through our unique, highly individualized treatment approach.
At Clarity Treatment Center, we embrace proven scientific methods which really work. We treat every client with the respect and compassion they deserve.
We believe that through close collaboration and coordination of services we can help our clients become fully productive members of society.
Age Groups
Community Services

Employment / Training

Health Services

Behavioral / Mental Health

Treatment Services

In-Community Services

Out-of-Home Services

Outpatient Services

Treatment Settings

Home
Outpatient, Hospital / Inpatient

Payment Options

DCP&P Contracted Service
Managed Care
Medicaid
Private / Commercial Insurance
Self Pay
Sliding Scale / Payment Plans
State Funding
System of Care (CSOCI Medicaid / FlexFunds)

Language Spoken
Areas Served

Essex County
Middlesex County
Monmouth County
Somerset County
Union County
Last Updated: 11/17/21