CGS Family Partnership, Inc.
(856) 716-2100
Sewell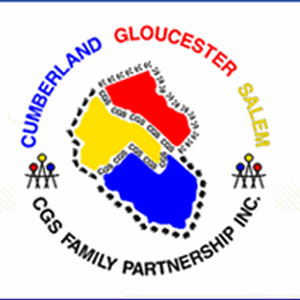 The mission of CGS Family Partnership is to maintain children with emotional and behavioral challenges safely at home, in school and in the community. Our mission is achieved through providing support, education and advocacy and by connecting children and families to the appropriate services and resources in their communities.
CGS Family Partnership is a community-based non-profit social service agency that provides care: moderate level case management and services to children, youth and families. Intensive level care management services to children, youth and families.CGS utilizes the wraparound model of care which creates a child/family team that develops an Individualized Service Plan (ISP). ISP's are developed at both levels to meet the individual needs of the child and family. ISP's, based on the child, family and team's strengths, provide a single point of accountability to organize and coordinate the services and supports the family receives.
Age Groups

Children
Adolescents
Adults

Community Services

Education

Family & Support Services

Health Services

Behavioral / Mental Health

Crisis / Safety

Intellectual and Developmental Needs

Treatment Services

In-Community Services

Payment Options

System of Care (CSOCI Medicaid / FlexFunds)

Areas Served

Cumberland County
Gloucester County
Salem County
Last Updated: 07/17/19