Camp Okee Sunokee
(908) 526-5650
Bridgewater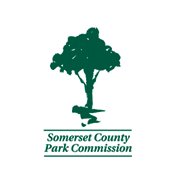 Camp Okee Sunokee is a six week day camp that encourages the development of recreation and social skills through participation in a variety of activities including arts & crafts, sports & games, music, cooking, swimming, and trips. Self-confidence and educational growth are enhanced through participation in the many activities offered.
The program is structured for children with a learning disability or Aspergers Syndrome.
Campers must be able to function in a group setting of 10 campers and 2 staff with minimal assistance and minimal verbal cueing and must be able to participate without regularly needing 1:1 assistance. Evaluation of the child in the school setting is a required part of the registration process for all new campers and may be required for returning campers.
Registrations will only be accepted for the full six week period. Extended hours will be billed separately.
Eligibility
Proof of eligibility for Special Education Services and a copy of your child's IEP may be requested. Final acceptance into the camp is at the discretion of TR Staff.
Age Groups
Community Services

Seasonal Programs

Health Services

Intellectual and Developmental Needs

Payment Options
Areas Served

Hunterdon County
Somerset County
Warren County
Last Updated: 03/01/18