Camp Nejeda
(973) 383-2611
Stillwater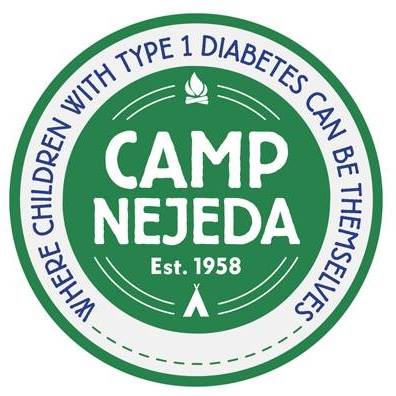 The mission of the Camp Nejeda Foundation is to enhance the lives of children with diabetes and their families by providing a fun and educational camping experience in a safe environment.
At Camp Nejeda youth with diabetes are given the opportunity to live, if only for one or two weeks, in a world where having diabetes is the norm and where there is no need to explain blood sugar testing, finger pricks, insulin injections, ketones, 'lows' (insulin reactions), boluses or 'carb' counting because everyone here already understands. At Camp Nejeda children with diabetes are free to be just children. This normalizing of their condition combines with both formal and informal educational moments to promote good diabetes management and healthy, active living.
PROGRAMS
SUMMER CAMP: Camp Nejeda offers all the activities you would expect to find at any sleep-away camp, but the Camp Nejeda experience also provides formal and informal educational opportunities for campers to learn how to better manage their diabetes, make healthy food choices, and maintain a good attitude.
FAMILY CAMP: Family Camps are a fun mini-vacation for the whole family and are a great introduction to the Camp Nejeda experience for young children and newly diagnosed children.
DAY CAMP: Camp Nejeda's Day Camp programs bring the tradition of summer camp fun to you
LEADERS-IN-TRAINING (LIT): Camp Nejeda's Leaders-In-Training (LIT) Program offers young people an opportunity to develop leadership skills; to indentify and achieve their goals; to learn how to effectively lead children, particularly in the camp setting; and to participate in activities not generally available to other Nejeda campers.
BFF WEEKEND: BFF Weekend is a weekend program for children with diabetes to bring their sibling or best friend with them to camp!
SHARPSHOOTER ARCHERY WEEKEND: Sharpshooter 'Archery' Weekend is for children ages 8-16. Archery instruction and competitions are the highlight of this fun weekend program that also includes additional activities such as basketball, soccer, low ropes and zip-lining.
SURVIVE & THRIVE ADULT T1D BOOTCAMP: Survive and Thrive Bootcamp weekend for adults with type 1 diabetes is a premier weekend offering a balance of relaxation and fun with intense interactive education.
Age Groups

Children
Adolescents
Adults

Community Services

Seasonal Programs

Health Services

Medical

Payment Options

Scholarships / Financial Aid
Self Pay

Areas Served
Last Updated: 05/08/17