BTC Counseling, LLC
(732) 354-2590
Highland Park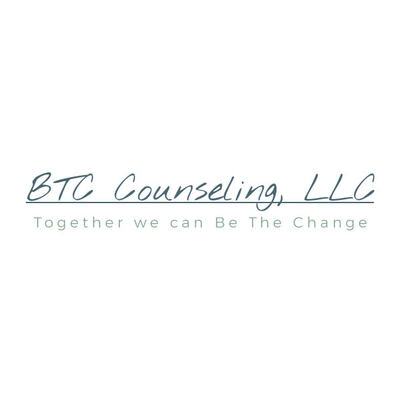 Pat Spencer, LCSW
I founded BTC Counseling because I believe that together we can Be The Change we wish to see in ourselves and in our community.
I am a clinician with over 15 years post master's degree experience. I graduated with an MSW in Social Work from Rutgers University in 2001. I am certified to provide clinical supervision and I have a certificate in traumatic studies.
I am an IIC who is comfortable in various situations and has had the privilege to develop my clinical skills with a wide variety of individuals and families. I truly believe in the wraparound model and of the importance of a team of people believing in and supporting the success of every youth and every family we serve. I am very knowledgeable about attachment and trauma, the LGBTQ population, military and veterans and their families, and through the Peace Corps, I developed a good understanding of the Arab and Muslim culture.
Although a social worker for 15 years, I have worked in human and social services since 1990 when as a student at Seton Hall University studying elementary and special education I worked in a group home for adults with developmental disabilities. After college graduation my career has included:
Peace Corps Volunteer working with children and families in Tunisia
Emergency Psychiatric Screening
Community mental health working with adults with serious mental illness on a PACT Team and later with ICMS.
Children's System of Care (CSOC) working with children and families as a Care Manager Supervisor with a CMO and later as an Intensive in Community therapist (IIC).
Rutgers School of Social Work teaching as a Part-Time Lecturer
Military service members, Veterans, and their families peer support program as the supervisor of the clinical operations
Conducting workshops for various schools and professional organizations on various topics including Military Culture for Social Workers, Staying Safe in the Community, and Addressing and Preventing Vicarious and Secondary Trauma
Outside of my clinical life, I am fairly adventurous. I am an avid long-distance triathlete, scuba diver, and world traveler. I have volunteered with Jersey Pride, I was a volunteer scuba diver at NY Aquarium on Coney Island.
Services offered:
Intensive In-Community (IIC)
Bio-psychosocial Evaluations
Clinical Supervision
Clinical Consultation
Private practice office-based individual therapy (Sliding-scale may be available)
Current Active MOU

Coordinated Family Care (Middlesex)
Tri-County CMO

Age Groups

Children
Adolescents
Adults
Seniors

Community Services

Family & Support Services

Health Services

Behavioral / Mental Health

Crisis / Safety

Treatment Services

In-Community Services

Outpatient Services

Treatment Setting

Payment Options

Self Pay
Sliding Scale / Payment Plans
System of Care (CSOCI Medicaid / FlexFunds)

Areas Served

Middlesex County
Somerset County
Last Updated: 11/17/21