Bridgeway Behavioral Health Services
(908) 355-7886
Elizabeth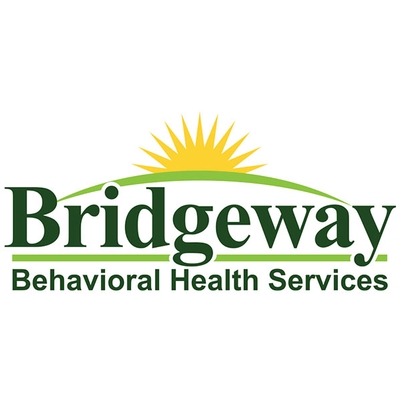 Bridgeway Rehabilitation Services facilitates, promotes, and fosters recovery from mental illness and co-occurring problems. We inspire and support individuals to become productive citizens who are fully engaged in their communities by creating opportunities for wellness, independent living, learning, working, and social inclusion.
Hunterdon, Warren
Homeless Outreach
Bridgeway provides outreach, support, and case management services to adult residents who are homeless or are at risk of becoming homeless and who have a mental illness.
Hunterdon, Somerset, Warren
PACT: Program for Assertive Community Treatment
PACT provides comprehensive, integrated rehabilitation treatment and support services to those individuals who are most challenged with their serious mental illness. PACT believes that people who have serious mental illness can live successful and satisfying lives in the community when flexible services and supports are provided.
Hunterdon, Somerset, Warren
Residential Intensive Support Team (RIST)
The Residential Intensive Support Team (RIST) is an intensive residential support program designed to address the needs of individuals who may require intensive but varying degrees of residential support in the transition from hospital to community living. Bridgeway's Middlesex and Tri County RIST programs are comprehensive, flexible, mobile teams skilled in state of the art interventions that provide person-centered recovery and wellness services to people re-entering the community from Trenton Psychiatric Hospital, Hagedorn Psychiatric Hospital, and Greystone Park Psychiatric Hospital.
Hunterdon
Supportive Housing & Enhanced Supportive Housing
We began providing Supportive Housing services in Union and Hunterdon Counties in 2000. The program assists people who want to live independently with supports. Supportive housing helps persons receiving services to gain access to affordable, permanent housing, link them to employment and educational programs and with community supports, and decrease their hospitalization rate.
Somerset
Psychiatric Emergency Screening Services (PESS)
When you need Crisis intervention, Stabilization, Crisis Hotline, Family Crisis Services, and Mobile Outreach. Mobile outreach to all those in Somerset County experiencing acute psychiatric distress. Also providing traumatic incident debriefing.
Community Services

Employment / Training

Health Services

Behavioral / Mental Health

Treatment Services

Out-of-Home Services

Areas Served

Hunterdon County
Somerset County
Warren County
Last Updated: 10/10/21