Bloom and Grow Coaching LLC
(862) 251-6763
Newton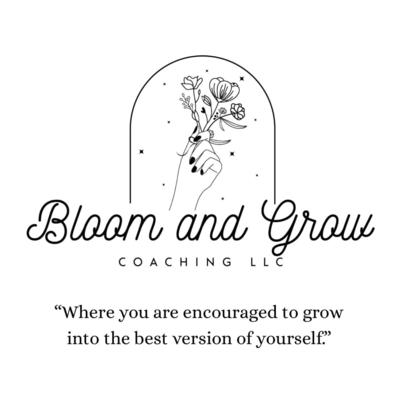 Bloom and Grow Coaching is a non- clinical fully insured coaching and mentoring program for ages 13 and up. Bloom and Grow Coaching utilizes a person focused hands-on approach and uses the eight dimensions of wellness (emotional, physical, social, environmental, occupational, financial, intellectual and interests/hobbies) as its foundation for success. In weekly, hour-long sessions (virtual or in-person), I help youth evaluate the various areas of their life. Where are they satisfied? Where could things be improved? We then explore their desired future and then set attainable, measurable and self-directed goals to help them get closer to their ideal self. During weekly sessions Bloom and Grow Coaching LLC takes youth out in the community and utilizes various and interactive methods to help youth put their goals into action. Along the way, we discover the fundamentals that make the youth who they are, their strengths, values, talents, and abilities and turn their struggles and weaknesses into tools for building their ideal self. Bloom and Grow Coaching help youth achieve:
Increased confidence, self-awareness, & self-esteem
Stronger sense of self-worth
Improved ability to recognize right and wrong.
Stronger decision-making skills
Ability to set and achieve goals.
Desire to "dream big."
Healthy relationship skills
Improved grades, work ethic, & family relationships
Advanced communication skills
Anger management tools
Healthier friendships
Identify strengths and values.
Dig deep into boundaries and how to implement them.
And more!
If interested in hearing more about Bloom and Grow Coaching or to schedule a consultation, please call Jodi McCarthy at 862-251-6763 or email Jod[email protected]. I look forward to connecting with you!
Current Active MOU

Caring Partners of Morris & Sussex
Tri-County CMO

Age Groups

Children
Adolescents
Adults

Community Services

Arts & Recreation

Community

Employment / Training

Family & Support Services

Health Services

Behavioral / Mental Health

Crisis / Safety

Intellectual and Developmental Needs

Medical

Treatment Services

In-Community Services

Payment Options

County Funding
DCP&P Contracted Service
Self Pay
State-Public Contracted Service
System of Care (CSOCI Medicaid / FlexFunds)

Areas Served

Hunterdon County
Morris County
Somerset County
Sussex County
Warren County
Last Updated: 11/13/23