Abilities of Northwest Jersey
(908) 689-1118
Washington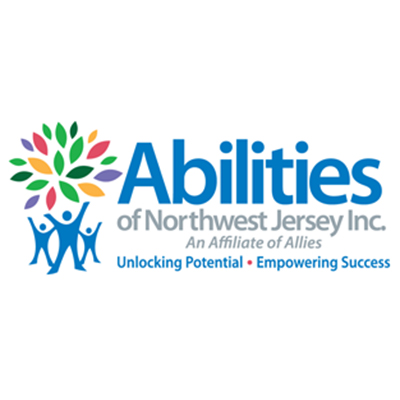 Abilities is a not-for-profit 501(c)(3) agency providing a full array of community-integrated employment and day program support services for individuals with disabilities. We are proud to share with you that we have been in operation for over 40 years, managing 6 program locations throughout Warren County and providing services and supports to over 350 people daily in Warren County, northern Hunterdon County, western Morris County, and southern Sussex County.
Community Rehabilitation Program
These services assist individuals in developing employment goals by providing work experience in a structured setting. Individuals prepare for competitive integrated employment through the use of individual and group services including fulfillment production, cleaning crew, print shop experience, hydroponics, and electronic recycling skill training, job club, and community job sampling.
Abilities Washington
Offers pre-vocational experiences including pre-employment skill building, on-site building maintenance, group supported employment, and community volunteer opportunities. There is an extensive hand-crafted decoration component to allow for the creation and sales of artistic products. The Washington Program also runs "The Coffee Shop"
Medical Specialized Needs (MSN)
MSN provides nursing care, day habilitation, and a variety of services and activities for individuals with medically complex conditions who have functional limitations and a need for medical services. This program includes a wide range of leisure activities and offers participants community integration and community volunteer opportunities. They receive therapeutic and nursing services as prescribed or required.
Eligibility
Youth must be DD eligible.
Age Groups
Community Services

Employment / Training

Health Services

Behavioral / Mental Health

Crisis / Safety

Intellectual and Developmental Needs

Treatment Services

In-Community Services

Payment Options

Medicaid
Sliding Scale / Payment Plans

Language Spoken
Areas Served

Hunterdon County
Morris County
Sussex County
Warren County
Last Updated: 01/21/22