4-H Youth Development, Warren County
(908) 475-6502
Belvidere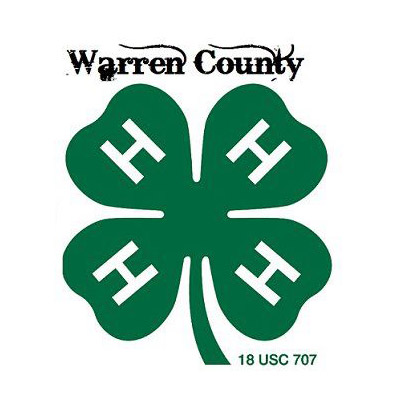 4-H is a community of young people across America who are learning leadership, citizenship, and life skills. The New Jersey 4-H Youth Development Program offers everyone in grades K-13, the opportunity to explore countless opportunities in science, arts, foods, outdoor adventure, and more. 4-H is where there's fun in learning and learning is fun!
The 4-H Youth Development Program uses a learn-by-doing approach to enable youth to develop the knowledge, attitudes, and skills they need to become competent, caring, and contributing citizens of the world. This is accomplished by using the knowledge and resources of caring adults.
The goals of the 4-H Youth Development Program are to:
Provide informal, educational programs for youth in grades K-13 (one year out of high school)
Encourage responsibility, community awareness, and character development in youth
Strengthen skills for adults working with youth through publications and training
Improve community partnerships and collaborations
4-H Cloverbud clubs
The 4-H Cloverbud Program is designed to introduce boys and girls in grades K-3 to a wide variety of 4-H project experiences --from cooking to community service and small animal to science experiments. It is different from standard clubs because 4-H Cloverbud members do not select one or two specific projects to work on during the year. Instead, they participate in a variety of short-term activities in many different subject areas.
4-H Camp
We've been running Summer Camps since 1951, and we aim to offer the same simple, social, transformative environment we always have. Campers enjoy spending a week at our beautiful facility living in the woods, trying new things and they depart with new friends, increased self-confidence, and memories that will last a lifetime.
Age Groups
Community Services

Arts & Recreation

Community

Education

Employment / Training

Seasonal Programs

Areas Served
Last Updated: 01/21/22