Children's Specialized Hospital Rutgers University Center for Autism Research, Education, and Services (CSH RUCARES) Severe Behavior Program
(848) 800-8502
Somerset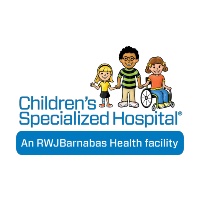 The CSH RUCARES Severe Behavior Program provides specialized services to children and adolescents with autism and other developmental disabilities who display dangerous behavior such as self-injury, aggression, property destruction, and pica.
Children displaying severe behavior problems may:
Pose significant health risks to self and others;
Interrupt their own learning and development;
Cause immeasurable stress and hardship for families;
And, be at risk for long-term institutionalization.
The CSH RUCARES Severe Behavior Program works to improve the quality of life for children with severe behavior disorders and their families by:
Providing the most advanced and comprehensive treatment services;
Continuing to develop and refine effective treatments through clinical research;
And, promoting effective treatment technologies through training and consultation.
The CSH RUCARES Severe Behavior Program offers services including evaluation, outpatient, half-day, and full-day treatment programs. Each child moves through the program based on his or her individual needs. During therapy sessions, techniques are used to identify environmental variables that may be contributing to the behavior problem. A specialized therapeutic environment is used to allow safe evaluation of dangerous behaviors.
Therapists record occurrences of specific child and parent or caregiver behaviors. Session-by-session data are then graphed, reviewed, and analyzed multiple times each day by therapists and supervising behavior analysts or psychologists. Data are used to guide assessment and development of treatment, and treatment is refined until goals are achieved.
A board-certified behavior analyst at the doctoral level (BCBA-D) or a psychologist with specialty training in applied behavior analysis oversees all therapy sessions. Assessments and treatments for each patient receive daily peer review by multiple senior behavior analysts and staff.
To determine if your child is appropriate for this program please fill out the screening form: https://redcap.childrens-specialized.org/redcap/surveys/?s=7NHAHLLL8N
Age Groups
Health Services

Behavioral / Mental Health

Intellectual and Developmental Needs

Treatment Services

In-Community Services

Outpatient Services

Treatment Settings

Hospital / Clinic
Outpatient, Hospital / Inpatient

Payment Options

Managed Care
Medicaid
Private / Commercial Insurance
Self Pay
System of Care (CSOCI Medicaid / FlexFunds)

Areas Served

Atlantic County
Bergen County
Burlington County
Camden County
Cape May County
Cumberland County
Essex County
Gloucester County
Hudson County
Hunterdon County
Mercer County
Middlesex County
Monmouth County
Morris County
Ocean County
Passaic County
Salem County
Somerset County
Sussex County
Union County
Warren County
State-Wide
Last Updated: 01/22/21