TransParenthood Support Group for Parents & Family Members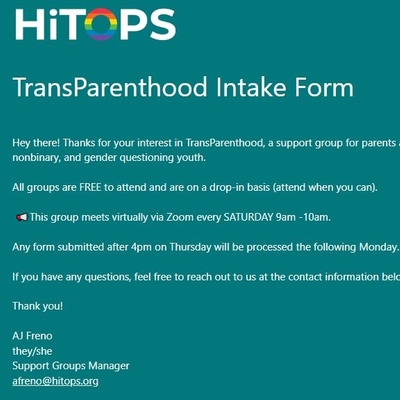 Hey there! Thanks for your interest in TransParenthood, a support group for parents and family members of trans, nonbinary, and gender questioning youth.

All groups are FREE to attend and are on a drop-in basis (attend when you can).

??This group meets virtually via Zoom every SATURDAY 9am -10am.

Any form submitted after 4pm on Thursday will be processed the following Monday.

If you have any questions, feel free to reach out to us at the contact information below.