Attention all Warren County Residents! Let Your Voice Be Heard!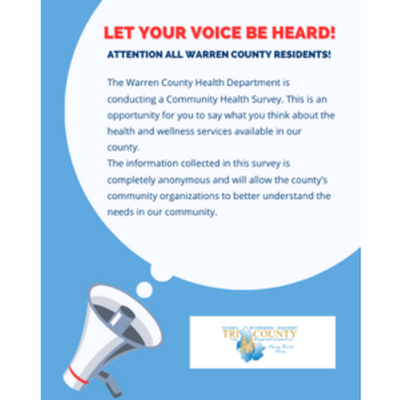 The information collected in this survey is completely anonymous and will allow the county's community organizations to better understand the needs in our community.
You must be 18 years old or older and live in Warren County to complete this survey. Your participation is voluntary, and answers are not linked to you in any way. The results will be shared with the public within the next year.
The survey is available in English and Spanish and can be completed online. Please see the links below:
Warren County Community Health Survey (research.net)
Encuesta comunitaria del Departamento de Salud del Condado de Warren Survey (research.net)
If you have any questions, please contact Maria Ross or Tracy Mazzucco.
You can also call the Warren County Health Department at (908) 475-7960.