The Center For Network Therapy
(732) 560-1080
Middlesex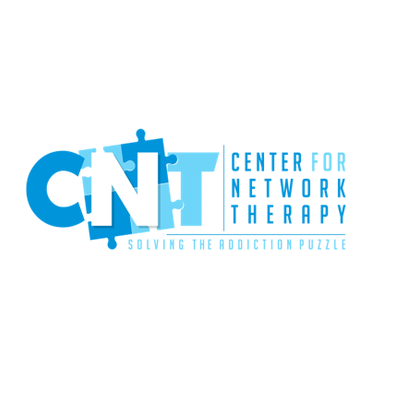 The focus at CNT is to empower each client to achieve and maintain sobriety and return to his or her daily life. The overarching goal at CNT is to help people afflicted by Substance Use Disorders to recover and return to their productive roles in their family, workplace and community.
We recognize that addiction is a disease, and not a moral failure. Our mission is to make recovery possible for every individual and family in need. We are founded on the principles of tolerance, respect and dignity. As such, we operate with strict adherence to a policy of non-discrimination. This policy applies to all patients, employees, contractors, vendors, and volunteers. The society we live in today is diverse and we celebrate our differences, and leverage our common interests to deliver the best possible results to our patients.
CNT provides outpatient treatment (therapy + medication) for all Substance Use Disorders and we are one of the few facilities in the state of New Jersey to provide the full continuum of care. We also address co-occurring Behavioral Health issues.
Led by award-winning (by the American Board of Addiction Medicine) Addiction Medicine expert, Dr. Cidambi, CNT was the first in the nation to offer Ambulatory (Outpatient) Detoxification services for all substances – alcohol, anesthetics, benzodiazepines and opiates. We also offer detox from Kratom, Methadone, and Suboxone (covered by health insurance). All detox related meds provided by CNT at no extra cost and administered by RNs, who monitor progress. CNT also offer Partial Care (PHP) and Intensive Outpatient (IOP) levels of treatment.
An unparalleled breadth of solutions allows CNT to place clients in the most appropriate level of care and calibrate care to the client's individual needs. Dr. Cidambi is Board Certified in Addiction Medicine and General Psychiatry. CNT's staff also consists of licensed nurses and certified/licensed substance abuse counselors. CNT is licensed by the State of New Jersey for all levels of care.
Our company welcomes all without regard to race, creed, color, ethnicity, national origin, religion, sex, sexual orientation, gender expression, age, height, weight, disability status, veteran status, military obligations, and marital status.
services:
Ambulatory Detoxification/Withdrawal Management
Partial Care
IOP programs
Insurance:
CNT is in-network with Aetna, Horizon BCBS (EPO, HMO, PPO), Cigna, UHC/Optum/Oxford, Beacon Health Options, Oscar, Qualcare, Amerihealth/Magellan, Emblem BCBS, Anthem BCBS, Empire, BCBS
Additional Deatils:
*Admit patients immediately (within 2 hours), as we never face rejection from health insurance providers for level of care
* Accept patients facing acute withdrawal (severity of withdrawal is not an exclusionary criteria) and/or polysubstance use
* Longer length of stay (10-14 days) relative to inpatient detox enables gentler medication titration and ensures physical comfort and follow through to lower levels of care (PHP, IOP)
* 2 groups a day + AA/NA group enables patient to move from pre-contemplation to contemplation - individual sessions to address patient specific issues/concerns
* Outcomes better due to integration with living environment and family interventions (elevates level of support at home)
* Daily urine tox to ensure compliance
* CNT is open 7 days/week; Transportation assistance available
It is strongly encouraged to contact provider directly to confirm services, eligibility, and payments/ insurance types.
Age Groups
Health Services

Behavioral / Mental Health

Treatment Services

Outpatient Services

Treatment Setting

Payment Options

Private / Commercial Insurance
Self Pay

Language / Culture
Areas Served

Essex County
Hunterdon County
Mercer County
Middlesex County
Monmouth County
Morris County
Somerset County
Union County
Last Updated: 12/06/18