Disability Allies, Inc.
(732) 360-8065
East Brunswick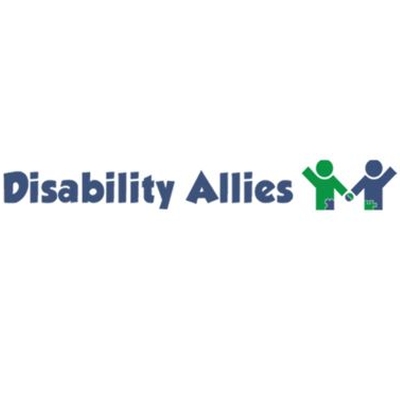 Disability Allies, Inc. (DA) is a 501(c)(3) Non- Profit Organization based in East Brunswick, NJ, focused on creating a more inclusive community by connecting young adults with and without Special Needs.
Why Choose Disability Allies?
We have a unique approach to how we connect with our families and are relentless in our approach to find the very best fit for their needs. It's extremely important to us for each individual not only to feel comfortable with the services we are providing, but also to feel comfortable with the individual providing services to them.
We view our clients and their families as our own family and do our absolute best to advocate for them and the growth they seek on their journey.
Our Services
Our Coaching Program
What is a DSP?
A Direct Support Professional (DSP) is a person who assists an individual with special needs to lead a self-directed life and contribute to the community. The DSP can also assist with activities of daily living if needed and encourage attitudes and behaviors that enhance community inclusion.

Our Direct Support Professionals serve as the link to the community for those they serve. For some, they may be the eyes of those unable to see, or the voice for those who can't speak. For others, they are a friend, cheerleader and subtle support on the path to one's true potential.
Our Program
Our Coaching Program features 1-on-1 Prevocational Training and Community-based Supports for young adults with special needs providing a variety of services ranging from meal preparation and planning, job coaching, developing goals and objectives, and recreational activities.

We currently provide services to the following counties: Bergen, Burlington, Essex, Hudson, Hunterdon, Mercer, Middlesex, Monmouth, Morris, Ocean, Passaic, Somerset, and Union.
Community Inclusion Center
Our Young Adult Community Inclusion Center features a Multi-Functional Recreation Area, Music Room, and a Tech/Cooking Area. At our Inclusion Center we currently have a Saturday Program and will be opening up a Full Time Day Program on August 12, 2019. Our programs feature Prevocational Training focused on teaching adults with special needs (aged 18 and over) the skills needed to prepare for gainful employment. We host a variety of activities in the following subject areas: Technology, Music, Theatre and Creative Writing, Cooking, Life Skills and Fine Arts.

The schedules for each of our programs are listed below:
Saturday Program
Currently our Saturday program runs every Saturday and is broken into (2) 5-hour sessions:
Morning (9 am to 2 pm)
Afternoon (2:30 pm to 7:30 pm)
Full-Time Day Program
Our Day Program runs Monday through Saturday from 9 am to 3 pm each day. Our clients will be able to select any combination of the below plans up to a maximum of (5) days per week. We will be offering extended hours on Saturdays from 3pm to 6:30pm.
Plan A – Monday, Wednesday, Friday
Plan B – Tuesday, Thursday
Plan C – Saturday Only
Our Day Program will have a variety of activities to choose from and will provide prevocational training to young adults with special needs in the following subject areas:
Life Skills
Tech and Computer Skills
Fine Art
Music Instruction
Culinary Arts
Money Management
Recreational Games & Fitness
Theatre
Job Skills Training
Language Arts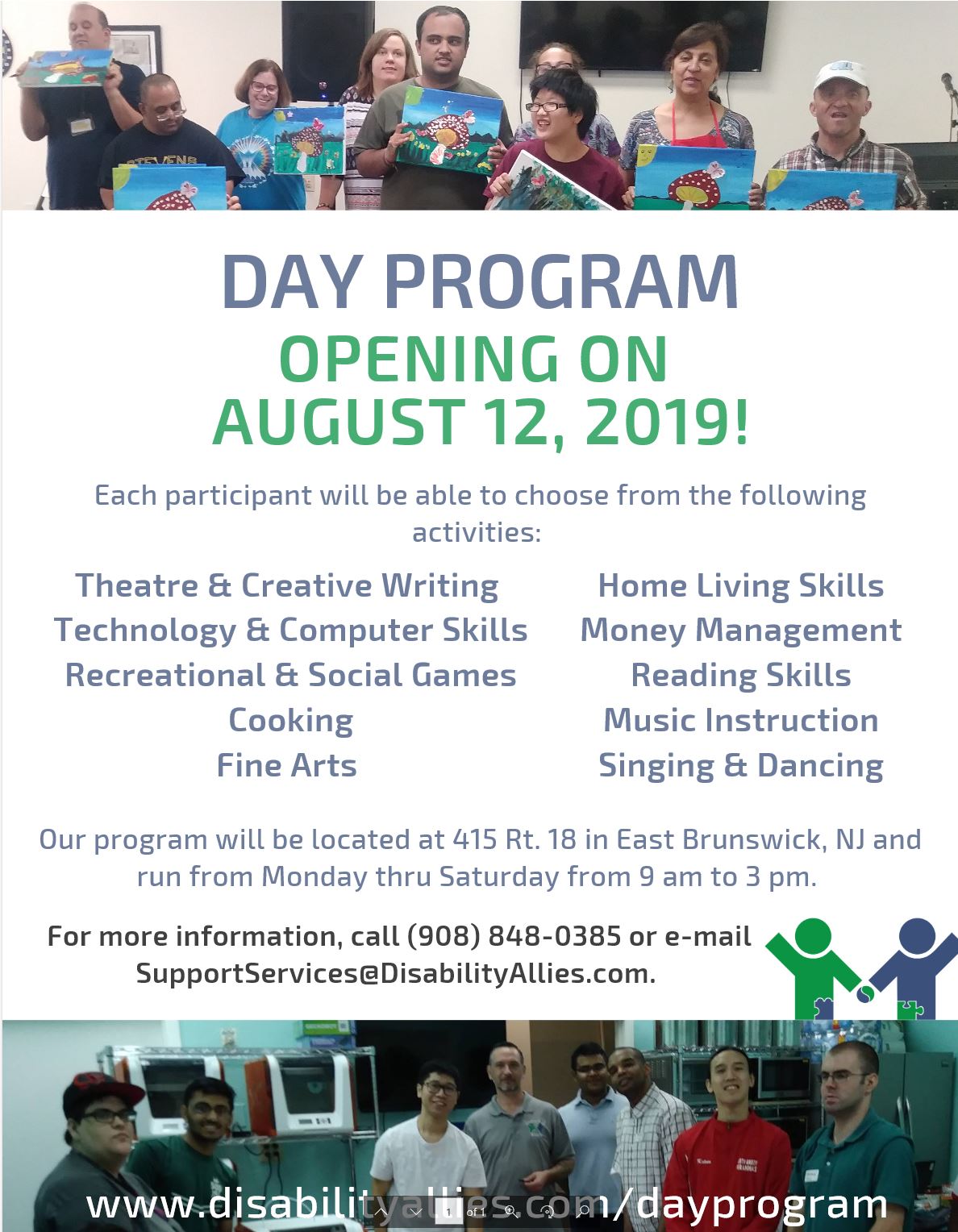 Age Groups
Community Services

Arts & Recreation

Basic Needs / Assistance

Employment / Training

Health Services

Intellectual and Developmental Needs

Payment Options
Areas Served

Bergen County
Burlington County
Essex County
Hudson County
Hunterdon County
Mercer County
Middlesex County
Monmouth County
Morris County
Ocean County
Passaic County
Somerset County
Union County
Last Updated: 08/12/19