Pride Advocacy Collective for Teens (PACT)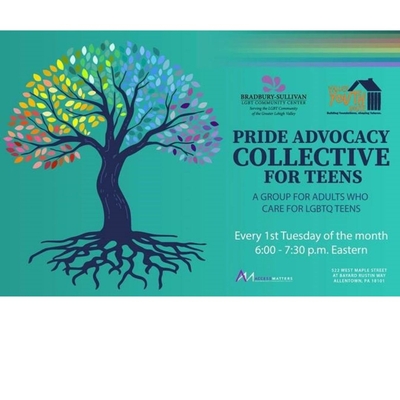 This group is meeting virtually, in order to participate please email [email protected]. There will be no meeting in September but group will resume on October 5th.
The Pride Advocacy Collective for Teens (PACT) is a collective of adults who provide care to LGBTQ teens and is guided in creating community, providing mutual support, sharing experiences of learning and practicing skills of advocacy to promote and enhance all aspects of wellness of young people, families, and the greater community. The group is held on the 1st Tuesday of each month from 6:00 to 7:30PM EST. This program operates in cycles, with each lesson building on the last.
The PACT group is offered in partnership with Valley Youth House, and the Health Resource Center Program, a program of AccessMatters, is supported by funding from the Pennsylvania Department of Health.
Live closed captioning is available at these events.