Liberation Based Healing Conference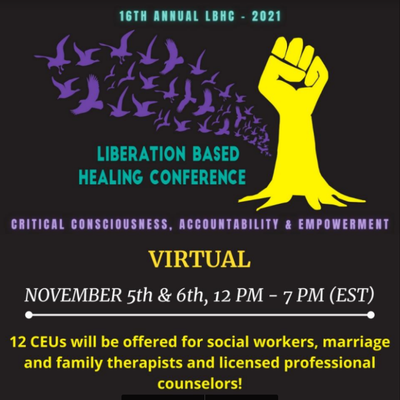 Critical Consciousness, Accountability & Empowerment!
Since 2005 the Institute for Family Services has been bringing together health practitioners, and therapists, community activists and organizers, educators, faith and community leaders, students and more for dialogue and inquiry focused on a system of relational healing that embraces critical consciousness, empowerment, and accountability.
This year's presentation topics will include decolonizing social work education and mental health practice; disrupting state sponsored violence including police brutality; engaging in social justice activism; reimagining freedom and healing through art and more...
Join us on November 5th & 6th, 2021 for a dynamic and unique two-day conference.