NJCTS Launches a Comic Book Series About a Superhero with Tourette Syndrome
(908) 575-7350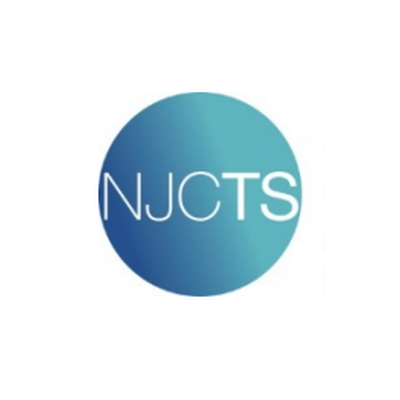 NJCTS Launches a Comic Book Series About a Superhero with Tourette Syndrome
There's a new superhero entering the comic book world and she's a teenage girl with Tourette Syndrome. Twitcha is the brainchild of Sarah Baldwin of Mantua, NJ who illustrated and wrote the book based on her own experiences with the neurological disorder. NJ Center for Tourette Syndrome and Associated Disorders (NJCTS) published the book this spring.
During the Summer of 2017, Sarah attended the NJCTS Tim Howard Leadership Academy at Rutgers University. The Academy is a four-day training for high school students that promotes self-advocacy, self-leadership, resilience and grit—all important skills to succeed while living with TS. As part of the Academy, each teen completes a group project. Sarah was teamed up with Mary Gregorian of Smithtown, NY and Julie Nemerson of Northbrook, IL. Together the teens dreamed up a superhero that would be living with Tourette Syndrome and facing the same struggles that they were, both emotionally and physically.
"We wanted Twitcha to overcome but not conform for the sake of how everyone thinks she should act," said Sarah, who is a rising sophomore at Syracuse University. "She accepts her tics and her differences and decides to spread awareness to help others. Her story is not much different than mine, Mary's or Julie's."
Twitcha's tics are represented by the villain-turned-hero Misfire, who teams up with Dr. Sitstill to destroy anyone who wouldn't conform to his idea of "normal." But after their defeat, Misfire sees the error of her ways and teams up with Twitcha. The book will be used by NJCTS during Education Outreach presentations to elementary students and there is a plan to create lesson plans so teachers can add Twitcha to their curriculum.
"When we saw the first rough copy of Twitcha, we loved the message," said Faith Rice, Executive Director of NJCTS. "Sarah has worked so hard to polish her drawings and get Twitcha ready for publication. It's truly a labor of love by someone who understands the pain of stigma and isolation that many of our young people with Tourette Syndrome face."
A digital copy of Twitcha is available on Amazon and hard copies are available for classrooms and libraries. Contact NJCTS at [email protected] or 908-575-7350 to request copies.
Sarah will be signing copies of the comic on Division Street in Somerville, NJ before a free screening of The Incredibles 2 on August 15 at 8:30 p.m. All NJCTS famiiles, supporters and friends are invited.