Traditions FSC Holiday Assistance Program 2021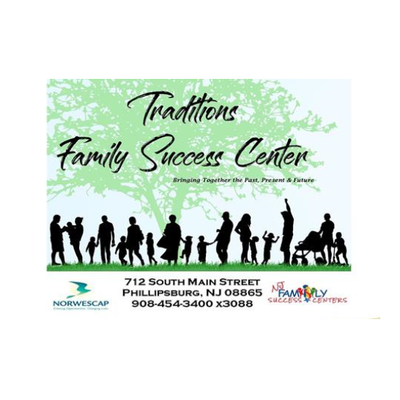 Sign ups to receive holiday assistance will start on 10/12 and end on 10/26. We will not accept any applications after that date. This is to ensure that we give our donors enough time. This is for Warren County residents only. We have limited number of spots available, therefore filling out an application does not guarantee that you will receive assistance. Forms to fill out will be available at the Welcome Window at Traditions Family Success Center 712 South Main St, Phillipsburg, NJ Monday-Friday 9am-4pm only. Each family that signs up, must have a signature, therefore someone else cannot fill out a form for you. Each application must have an up to date email address, because we will not be able to call families this year. We will also require documentation for each child on the application. Pick up times will be emailed to you!
Las inscripciones para recibir asistencia de vacaciones comenzarán el 10/12 y terminarán el 26/10. No aceptaremos ninguna solicitud después de esa fecha. Esto es para garantizar que demos a nuestros donantes suficiente tiempo. Esto es solo para residentes del condado de Warren. Tenemos un número limitado de plazas disponibles, por lo tanto, completar una solicitud no garantiza que recibirá asistencia. Los formularios para completar estarán disponibles en la Ventana de Bienvenida en Traditions Family Success Center 712 South Main St, Phillipsburg, NJ de lunes a viernes de 9 a.m. a 4 p.m. solamente. Cada familia que se inscribe, debe tener una firma, por lo tanto, alguien más no puede completar un formulario para usted. Cada solicitud debe tener una dirección de correo electrónico actualizada, porque no podremos llamar a las familias este año. También requeriremos documentación para cada niño en la solicitud. ¡Los horarios de recogida se le enviarán por correo electrónico!