NJ Special Needs Registry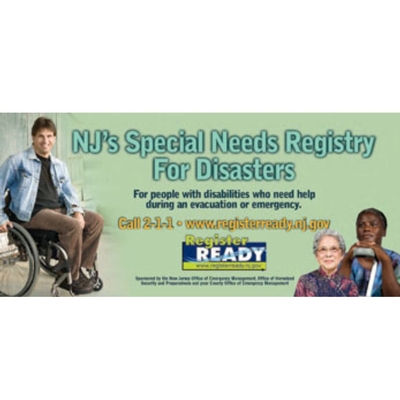 The Register Ready Resource available through the Office of Emergency Management.
Register Ready is a confidential and secure database designed to help emergency managers and first responders plan for and support people who have disabilities access and functional needs who may need assistance in the event of a disaster. Permanent and seasonal New Jersey residents with DAFN should register if they might need help evacuating, sheltering in place or at a public shelter, or require special emergency assistance. Individuals with a temporary disability, such as a high-risk pregnancy or other serious medical condition, are also encouraged to register.
Please note: