MyGOAL Inc. 2018 Family Grant Program
(877) 886-9462
Monmouth Junction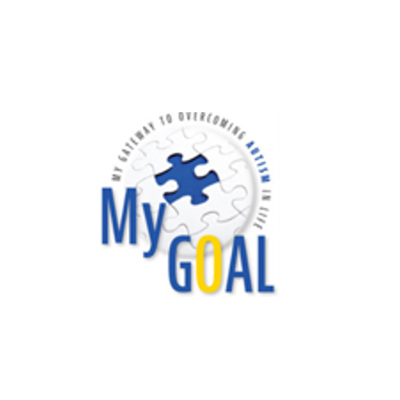 "MyGOAL Inc." is a 501(c) (3) nonprofit organization that exists to provide assistance to caregivers of individuals on the Autism Spectrum. The primary focus of MyGOAL is to help families with little economic power access the same therapies and programs as those with financial capabilities.

MyGOAL Inc. is proud to offer a grant program for basic needs and/or treatment options (including vitamins and other nutritional needs) that may not otherwise be covered for the individual affected by an autism spectrum disorder. Although awarded to the primary care-giver, it is with the understanding that the grant will be used to benefit the individual(s) diagnosed with Autism Spectrum Disorders.

MyGOAL Inc. is now accepting applications for MyGOAL 2018 Family Grant program. Applicants who meet the grant criteria, complete the application, and meet the deadline by July 28th 2018 will be considered for a grant. MyGOAL Family Grants are based on family economic need.

$1,000 FAMILY grants will be awarded for the following purpose(s):
Medical – To assist in paying non-reimbursable medical expenses, including first-time visit to an Autism-related specialist
Nutrition – To purchase vitamins or other nutritional supplements that are specifically designed for children with ASD.
Personal Needs – To provide for the personal needs of the individual with ASD.
FAMILY Grant guidelines:
Applicants must be the primary care-giver of the individual on the Autism Spectrum and provide the following:
Verification of Diagnosis, including age at diagnosis and current age, autism severity, level of functioning, social engagement and coping skills (Documentation should be recent (i.e., within the last 3 years),
Short description of current family situation including members within household, social/economic support system; employment status, and what the grant will be used for
Number of dependents
Number of dependents with Autism Spectrum Disorder
Information about what current funding the grantee is receiving (i.e. medical)
Proof of household Income: copy of previous years' tax return
If previously applied to MyGOAL for a grant, state year
If previously awarded a grant by MyGOAL, state year Completed, signed and dated FAMILY Grant Application
Please note: If the family was a recent (within 2-3 years of the date of this application) recipient of a grant award from MyGOAL, preference may be given to a first time application, based on other evaluation criteria.

Other Conditions
If you receive a grant, you agree:
to submit a brief email testament report of your experience and use of funds with photographs.
to grant the MYGOAL INC. the right to use your email testament for marketing, publicity, or any other purposes;
MYGOAL INC. reserves the right to include additional terms in individual grant awards as appropriate
Community Services

Basic Needs / Assistance

Family & Support Services

Health Services

Developmental Needs

Areas Served
Last Updated: 07/06/18