GOVERNOR PHIL MURPHY SIGNS BILL TO HELP MENTAL HEALTH
(800) 446-7467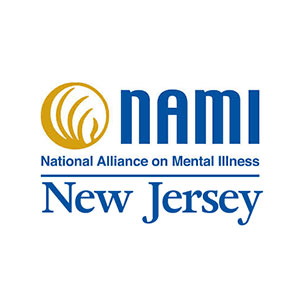 Governor Phil Murphy today signed legislation that will enhance enforcement of mental health parity laws by improving transparency and accountability related to the insurance coverage of mental health and substance use disorder treatment services for New Jersey residents. He was joined by advocates including NAMI New Jersey, legislative leaders and the Commissioners of Human Services and the Department of Banking and Insurance.
The law (A2031/S1339) requires health insurers to provide coverage for mental health conditions and substance use disorders under the same terms and conditions as provided for any other sickness and to meet the requirements of the Paul Wellstone and Pete Domenici Mental Health Parity and Addiction Equity Act. The federal law enacted in 2008 requires equal coverage for mental and physical health care services.
The law addresses federal legislation from 2008 that sought to close the gap in coverage for mental illnesses, but left the states to decide how to enforce it. Governor Murphy wants New Jersey to know that his administration is dedicated to ensuring accountability and transparency between insurance providers and consumers. He stressed the importance of taking action by pointing out that "unless we take the steps to close the gaps in access, individuals with mental health issues will continue to fall through those gaps, and with that, not receive the treatment that they not only need, but that they deserve."
Beyond enforcing equal treatment of physical and mental ailments, the law expands coverage mandates to include all mental illnesses defined by the Diagnostic and Statistical Manuel of Mental Disorders, the reference guide used by mental health practitioners. This legislation comes as the nation continues to struggle with a growing mental health crisis.
The Murphy Administration recognizes that robust consumer outreach and engagement is a critical component of the department's work and that strengthening a direct line of communication between regulators and those impacted, consumers, families, providers and advocates, is critical to best understand and identify issues related to parity. Banking and Insurance Commissioner Caride, in recognition of this is announcing a Parity Listening Tour and looks forward to working with mental health advocates and other stakeholders. The department encourages the public to communicate concerns and complaints regarding parity by calling the Department of Banking and Insurance Consumer Hotline at 1-800-446-7467 (8:30 am to 5:00 pm EST Monday through Friday), or by going to the department website and clicking on Consumer Assistance - Inquiries/Complaints, at https://www.state.nj.us/dobi/index.html.
See the full event here: https://youtu.be/icupIbeMj7c