Affordable Home Ownership Opportunity
(908) 835-1300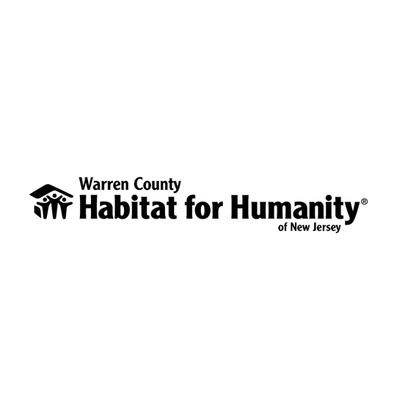 Dear Applicant,
Warren County Habitat for Humanity (WCHFH) is an affiliate of Habitat for Humanity International; a Christian housing ministry financed through private donations and utilizing volunteer labor. Our purpose is to build homes with families and SELL the houses at no profit and no interest (excluding closing costs) to families who could not otherwise afford a home. We are currently seeking a Partner Family for a new 3 bedroom house to be constructed at 515 Dana Street, Lopatcong Township.
Please read the following items to see if you are interested in our program and if you meet our general guidelines:
To qualify you must have a housing need, including but not limited to any one or more of the following: currently living in temporary housing; poor indoor plumbing or water supply; inadequate heat; a leaking roof; overcrowding (three or more to a bedroom); unsafe or unsanitary conditions, improper electrical wiring (bare wires, overloaded circuits, old wires), or you are cost burdened by housing costs (spending more than 30% of gross income on housing).
To apply for a home you need to have a gross income that falls within our income guidelines*
Family Size 3 4 5 6 7 8
Maximum Income $51,300 $56,900 $61,500 $66,020 $71,360 $76,610
Minimum Income $25,650 $28,450 $30,750 $33,740 $38,060 $42,380
*Must be less than 60% of the 2018 median income in Warren County, NJ
All long-term debts (including anticipated housing and utility costs) do not take up more than 43% of your gross income.
Allow us to verify your employment, salary and other income, checking and savings account balances, review of the last two (2) years tax returns and obtain a credit and criminal background check. You must provide us with copies of monthly bills and references from your landlord.
If you are approved for a Habitat home:
We require that you complete programs to learn and practice budgeting, home repair, and maintenance. These programs are periodically offered through NORWESCAP and can be scheduled by calling 908 (454-7000). We also require that you attend the periodic Habitat for Humanity homeowners meetings.
To be considered for a Warren County Habitat home, you and your family must be willing to complete "sweat equity". We require that all adult members in your household (18 years and older) be willing to complete 250 hours of "sweat equity". In addition, children over the age of 14, and not yet 18, contribute an additional 50 hours. Friends and family may help by working some of these hours. Partner families must work a minimum of one Saturday per month during the entire time that the house is being constructed.
Approximately $3,000 will be needed for a down payment and closing costs. You will have some time to save this money before closing if you are selected. Of this amount, $500 is required at the time of selection and execution of an Agreement of Understanding.
If you are approved for a home and if you meet the sweat-equity and down payment requirements, then we will sell you a home with a no interest loan for up to 30 years.
Deed Restrictions:
Warren County Habitat for Humanity sells its homes in accordance with HUD Guidelines. It is the intent of Habitat that this property remain as affordable housing after resale, therefore the deed and conveyance shall be subject to restrictive covenants on resale for a period of thirty (30) years from the date of closing, including, but not limited to:
The buyer shall not sell the property for resale for greater than the established Base Price (the initial sales price) plus the allowable percentage increase as determined by the COAH Index applicable to the municipality in which the unit is located.
All capital home improvements made to the property shall be at the buyer's expense. The buyer shall obtain prior approval from WCHFH.
The buyer shall not sell the property to anyone other than a purchaser who has been certified utilizing income verification procedures to determine that the purchaser is a qualified Low Income-Eligibility Household as defined in the Fair Housing Act (N.J.S.A. 52:27D-301 et seq.)
WCHFH shall have First Right of Refusal to purchase the property at the Base Price plus the allowable percentage increase as determined by the Index approved by COAH.
The property shall be owner occupied and the property or any part thereof may not be leased to another person.
All information is considered confidential and is to be used only for family selection. The qualification process involves two application forms, and is not complete until (a) Part I has been completed and approved, (b) Part II has been completed and submitted, (c) all supporting documentation for Part II has been gathered by and furnished to WCHFH, (d) sweat equity hours have been completed, and (e) a final credit check has been ordered and reviewed.
If you have any questions, please call the Habitat office and leave a message for the Family Selection Committee. One of our volunteers will call you to answer any questions.
THE DEADLINE FOR RECEIPT OF PART I APPLICATIONS IS FEBRUARY 18, 2019.
APPLICATIONS MUST BE SUBMITTED WITH A CHECK OR MONEY ORDER FOR $15.00.
Online application: https://www.warrenhabitat.org/wp-content/uploads/2019/01/Part-I-Application-2019-Search.pdf
Hard copy application available in "Flyer"