Overdose and Suicide Awareness Vigil
Wednesday, August 28, 2019
6:00 PM - 8:30 PM
Branchburg
This event has already occurred!
Come out to raise awareness of the significant impact overdose and suicide has on our community, reduce stigma, and connect with one another.
Join your community to remember and honor those lost to overdose and suicide.
Send a strong message to individuals battling mental health and substance use disorders that they are valued, supported, and that they don't have to go through it alone.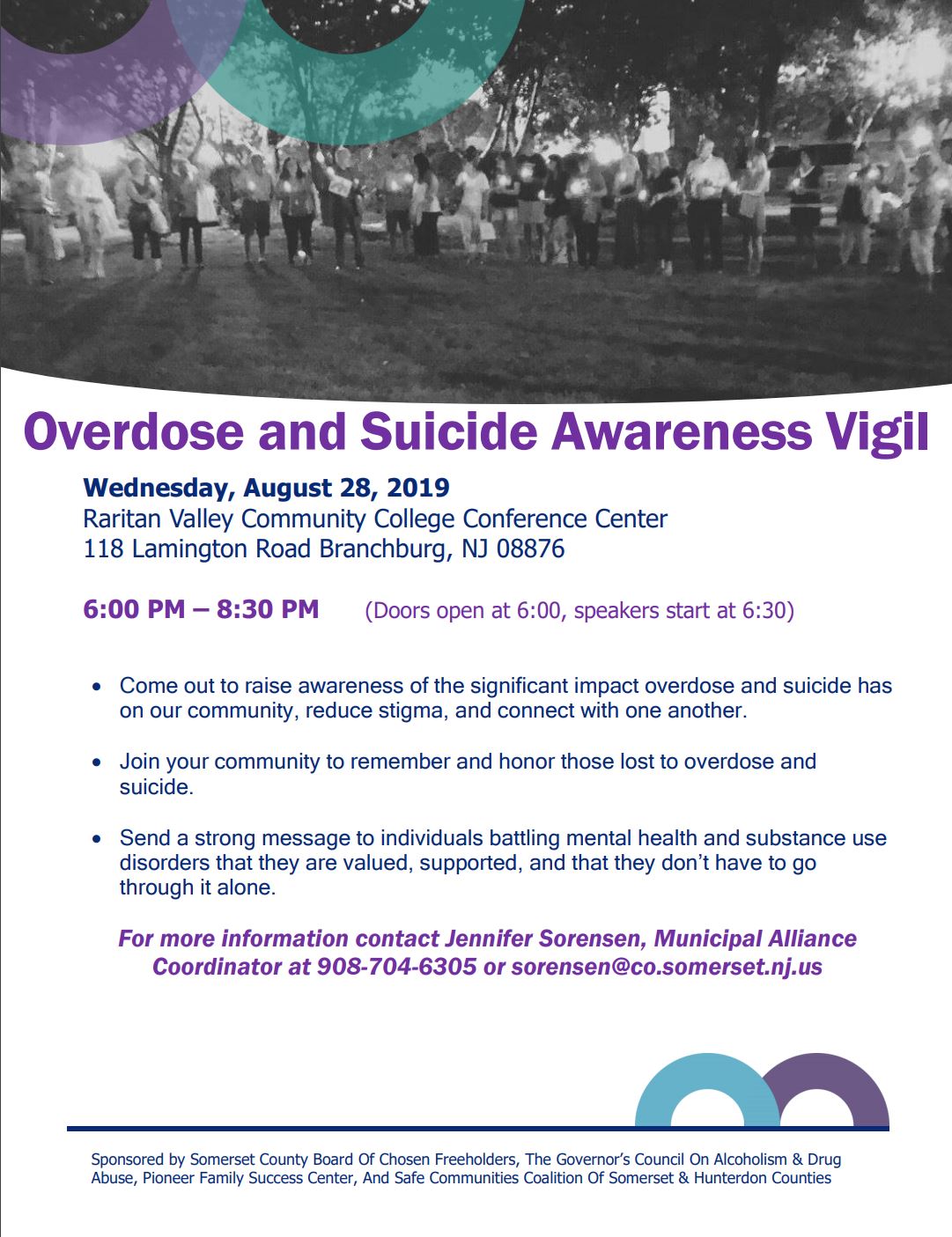 Community Services

Family & Support Services

Health Services

Behavioral / Mental Health

Crisis / Safety

Areas Served
Last Updated: 08/12/19